Banking Supervision

Banking Supervision
BUSINESS AREAS
2016 Bank of Sierra Leone. All rights reserved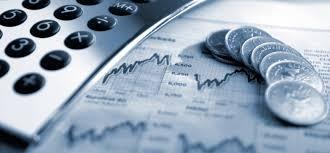 The Banking Supervision Department has the responsibility of licensing, regulating and supervising financial institutions, pursuant to Sections 7h and 36 of the Bank of Sierra Leone Act 2011 and uses several regulatory instruments to perform this function. These include the Banking Act 2011, Other Financial Services Act 2001, Credit Reference Act 2011, AML/CFT Act 2012, Prudential Guidelines and other policy directives which may be issued from time to time.

In its functional responsibility of ensuring a sound and stable financial system, the Department regulates and supervises thirteen (13) commercial banks, fifty four(54) foreign exchange bureaux, seventeen (17) community banks, twelve (12) credit-only microfinance, two (2) deposit-taking microfinance institutions, two (2) discount houses, a mortgage finance company, a leasing company, fifty-one(51) financial service associations(FSAs), an Apex Bank, three(3) mobile financial services providers and a stock exchange. Out of the thirteen (13) commercial banks regulated, three (3) are locally owned and ten (10) are subsidiaries of foreign banks. Two (2) of the local banks are Government owned whilst one (1) is wholly private owned bank.

The Department is headed by a Director and currently has three Divisions namely: - Commercial Bank Supervision Division, Policy and Licensing, Special Investigations and Follow-up Division and Other Financial Institutions Division. The Department also has the Credit Reference Bureau as a Unit responsible for all credit referencing mainly from banks.


Also of Interest...