Financial Sector Stability Function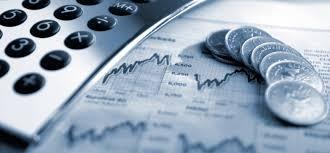 The Bank of Sierra Leone (BSL), in collaboration with the IMF Monetary and Capital Markets Department, and with support from FIRST Initiative, organised an international conference titled 'Financial Sector Stability in Sierra Leone - The Roadmap' on 3rd July 2017, at the BSL Staff Recreation Complex, Kingtom, in Freetown. The conference was attended by more than 120 participants drawn from the BSL, Ministry of Finance and Economic Development, Commercial Banks, Microfinance Institutions, Insurance Companies, Sierra Leone Stock Exchange and local and international development partners in Sierra Leone.
In his opening remarks, the Honourable Minister of Finance and Economic Development, Mr. Momodu L. Kargbo, highlighted the importance of promoting good governance in the financial sector including a robust macro prudential framework for safeguarding stability in the financial sector as well as macroeconomic stability. Click here for Minister's speech.
In his keynote address, the Deputy Governor, Dr. Ibrahim L. Stevens, reiterated BSL's commitment to accelerate the financial sector reforms agenda, with best international regulatory and supervisory principles and practice to foster sound and stable financial sector that supports economic development of Sierra Leone. Click here for Deputy Governor's speech.
The conference brought together a high profile of experts from the IMF, AFRITAC West 2 and the Central Bank of Nigeria (CBN). Dr. Iyabo Masha, the IMF Representative in Sierra Leone provided an update on regional and international economic and financial sector developments, while Bello Hassan, representative from Central Bank of Nigeria (CBN), elaborated on the Nigerian experience in developing financial stability function at the CBN. Further, Cheryl Bruce, from AFRITAC West 2, elaborated on the importance of banking supervision in affirming financial sector stability, and Prof. Rebel Cole, from Florida Atlantic University, USA, provided thorough presentation on the use of 'Stress Testing' tools in addressing systemic risks to the financial sector. Finally, Gani Gerguri, IMF Resident Advisor at BSL, elaborated on key components of a well-designed safety net as a precondition for an effective crisis management and contingency planning framework.
Judging from the presentations, questions and answers sessions, and the concluding remarks delivered by Morlai Bangura, Acting Director of the Research Department at BSL, the conference was very successful and it achieved its purpose of providing a detailed overview on financial stability function in central banks including in particular a clear roadmap in ensuring financial sector stability in Sierra Leone.
Also of Interest....